I have not reviewed many skin products because honestly other than sunscreen and face packs, I believe I can find most of my skin care items in the Vegetable market.
However, there are few products that impress me and one of them is La Roche Posay's Thermal Spring Water.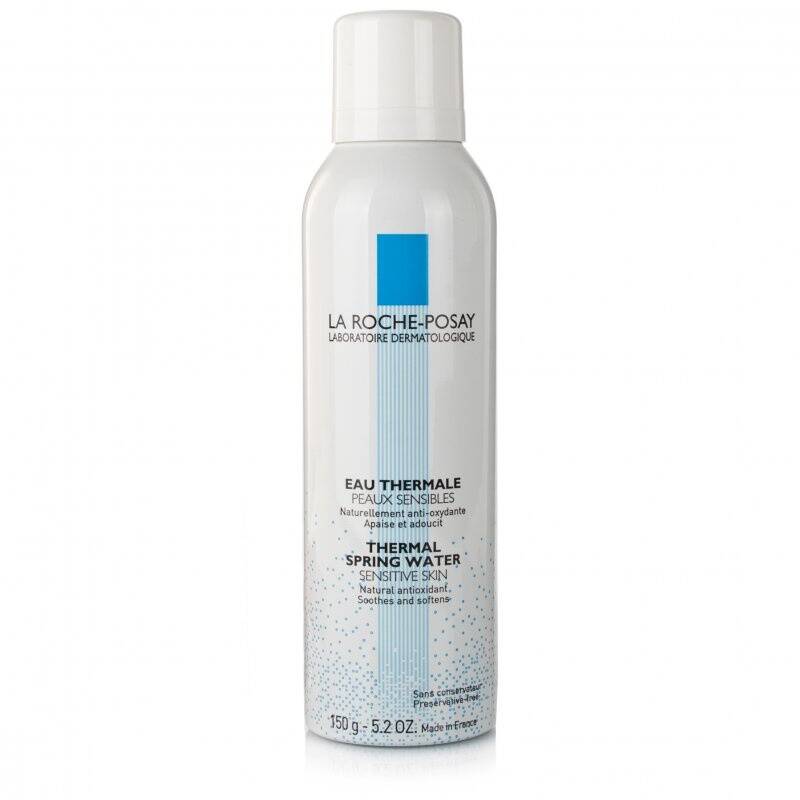 Courtesy: Chemistdirect.co.uk
I bought this from Medplusbeauty.com [I think, it was a long time back] along with Cicaplast – another popular product.
I'd heard a lot about Thermal water especially the Avene and Vichy ones.
Vichy I didn't consider much because being a L'Oreal company, its on my blacklist for animal testing.
And not being very familiar with this brand, which was not in stores then in India, I ordered this one, not knowing La Roche Posay was also under L'Oreal umbrella.
Courtesy: Amazon.com
Anyways this was one useful product for me in the hot summers of South India.
I used to use this as soon as I came in from sun exposure.
This soothes skin and it can be applied without hurting your makeup- just make sure you spray at arm length.
I also used this as a makeup setting spray and it worked wonderfully.
Once I learnt about the animal testing background of the brand, I discarded the product, which is why I don't have pics of my own to show.
An alternative that I now use is the Avene one which I got as a gift; Avene is also reputed to do animal testing, so I won't be buying it once it's over.
However since I am doing the product review, this is an excellent product if you discount the cruelty story behind it.
Since I loved the use I got out of both products I was on the hunt for a good alternative.
Finally after much research [thank god for an IT job and a laptop that goes with it
J
], I have now a recipe that I use – check below.
DIY Facial Spray for soothing skin [sun damages]
1.
Boil water once. Cool it and filter it with a clean linen filter. Boil it again. After this, the quantity should be reduced by half.
2.
Once it's stopped boiling but still hot, add all or a set of these ingredients: Rose Petals, small pieces of ginger, 1-2 leaves of mint, holy basil leaves, 1-2 slices of orange peels
4.
Next day, filter to get the water and warm it.
5.
Add any [not all] of the items mentioned for added effect: 2 drops of tea tree oil, 1-2 drops of sandalwood oil, 1-2 drops of carrot seed oil.
6.
Once it cools off, keep it in a fine spray bottle in refrigerator.
Disclaimer: Images used in this post are not mine. I have used these pics for information purposes only.